https://vimeo.com/513944967
Free Online Presentations

This is Steve's fourth segment of his End Time Prophecy Series , This presentation centers on the Second Coming of Yeshua (Jesus). Yes - there will be a gathering of both evil and the saved at harvest time. This segment centers on looking at two predominate views concerning the way Jesus will come back. Will it be a secret event in the Rapture - or will it be an event where all the inhabitants of the earth will be witnesses to His coming on the clouds with power and great glory? You are the jury. The evidence is clearly laid out. Evidence from the Rapture teachers are compared with the Biblical evidence. This will be the clearest examination of this topic found on the worldwide web. You decide!
One of the most overlooked and understudied prophecies in the Bible is found in Daniel Chapter 8. This vision is on the verge of an exact fulfillment. This Chapter is the Beginning of the End, This starts where a war between the Ram and Goat escalates to the point of a worldwide Crisis. Out of this soon coming war will come a Beast who arises to set its system in place to order peace and security to a very troubled world. This is the best and probably only presentation that you will ever see on this very vital and timely prophecy..A MUST SEE FOR EVERY BELIEVER!
Jesus shares what will happen before He comes back to bring his believers eternal life. This presentation takes a look at the end time signpost which indicate that His Coming is very near! This is a must see for those who want to be informed as to where we are - in the Final Days!
My first jab at the doctrine of eternal torture (2012)
Will the wicked be tortured throughout eternity? What exactly is the ''Second Death", and will it finally eliminate the madness and rid the universe of hatred? Should evil be allowed to live on forever? If evil people are already in ''hell'' screeching, scorching, and burning right now, why would God resurrect them for a future judgment? These are legitimate questions that demand rational answers. This presentation will provide the truth of "hell" and dispel the myths attached to this "hot topic".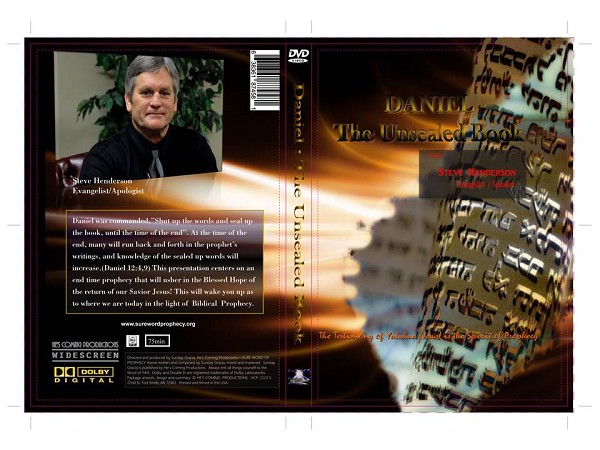 Full Length Presentation
https://www.youtube.com/watch?v=_hgw_XwzLI0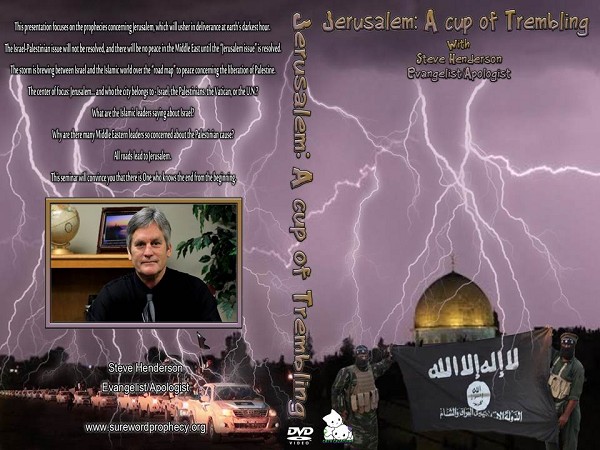 This presentation will help you to understand the overwhelming surge in the Middle East over Jerusalem
https://www.youtube.com/watch?v=gL4p7cxXWOM



Coming Soon: